So this pilot walks into a bar and sees a fetchingly pretty stewardess.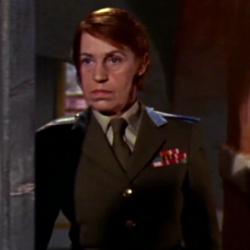 He doesn't recognize her uniform and he wants to get close to her.
"what airline?"
She ignores him.
He starts to think of airline slogans.
"The sky is our home-make it your home too."
She continues to look forward.
"We know the reason you fly."
She continues to look forward but takes a deep breath.
The pilot then says, "Singapore girl, come fly with me!"
She then turns to him and yells in his face,
WHY DON'T YOU * [go to heck
-revised]
The pilot sits back confident, "ahhhhh. United Airlines!"
*Noun 1. fug - (British informal) an airless smoky smelly atmosphere "why don't you go airless, smoky smelly atmosphere" yourself.