Helen,
I approach the PC/Sim issue this way with my students:
I know that a Sport Student is going to "simming-it-up" a lot at home because they are new and excited about anything that resembles flying and the programs are cheap. BUT...
I let them know that for the kind of skills that a Sport Pilot needs to develop, (I.E. Seat of the Pants, Eyes Outside, Stick and Rudder Skills) what they do on the sim has ALMOST ZERO benefit, except it is fun of course.
Even with high end $2000 equipment and a high end $800 program, you still are not going to "get the feel" of a plane. That rush of air noise as your airspeed builds, the mushy controls at low speed, and your butt pushing in and out of the seat, not to mention a split second view almost anywhere in the sky just by moving your eyes and raising a wing.
Now using even cheap sims for instrument training or to teach VOR/NDB use or even as a ground trainer for YOUR specific GPS... that's a different story!!
I did every instrument approach within 100 miles of my home airport, dozens of times on Microsoft FltSim 7, preparing for my instrument checkride. I'd pause it, take notes, and continue on. I had done 20 or so of them so many times that the approach plates were seared in my memory. Because of that, my checkride was a breeze!
As long as my Sport students just fly on the sim for fun, and realize that it may acually lengthen their training, I don't guess I object. You can't push a rope.
I DO LET THEM BORROW A COPY OF THIS BOOK AND TELL THEM ..."I KNOW FLYING THE SIM IS FUN, BUT SPEND YOUR TIME YOU WOULD BE FLYING THE SIM, READING AND RE-READING THIS BOOK AND IT WILL LITERALLY TAKE AT LEAST 5 HOURS AWAY FROM HOW LONG IT TAKES YOU TO GET TO YOUR CHECKRIDE, WHILE THE BAD HABITS YOU MAY LEARN ON THE SIM MAY ADD TO IT."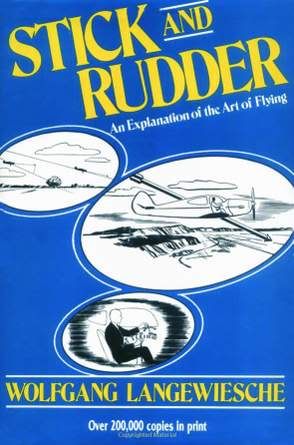 _________________
Bryan Cobb
Sport Pilot CFI
Commercial/Instrument Airplane
Commercial Rotorcraft Helicopter
Cartersville, Ga
bryandcobb@att.net